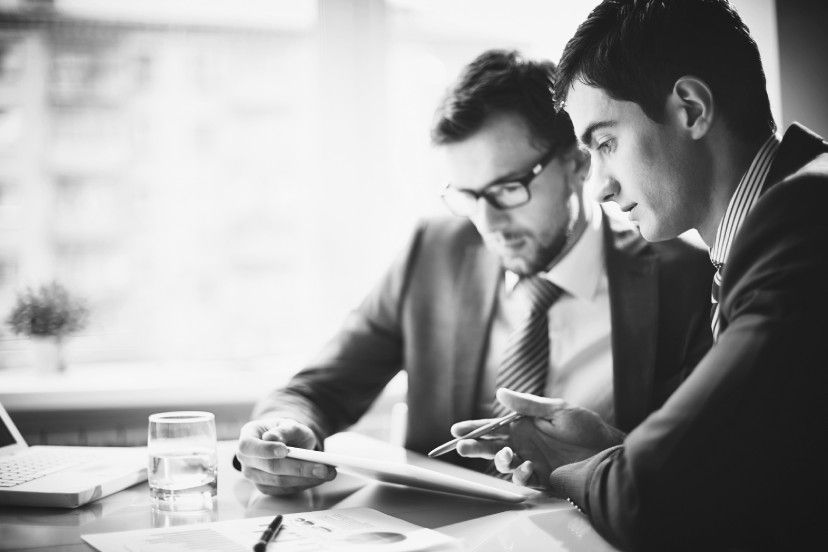 What is a business strategy framework?
Business strategy frameworks are useful tools that help you analyze the issue, structure your thinking and communicate recommendations . Business frameworks can help you articulate goals with strong business writing and develop a blueprint for success. You can take a broader conceptual framework and scale it to fit your needs. A business framework also gives you a starting place and a common vocabulary that you can edit to fit your client's goals.
7 Business strategy frameworks for small businesses
In our Business Frameworks guide, we provide a detailed description of the seven common businesss frameworks for consultants, self employed professionals, and contractors. 
1. The 3 C's: Corporation, Competition and Customer
The 3C's model is a classic strategy model. Whether you are a management consultant hired to improve costs or a technology consultant tasked with adding infrastructure, the 3C's model can support analyzing intrinsic and extrinsic factors to develop sustainable solutions.
2. Porter's 5 Forces
Power is a key element in you and your client's success. To sustain profitability and a competitive position you want to balance the power in your favor. Porter's Five Forces is a useful tool in helping you to under both the power of your current competitive position and a planned position.
3. SWOT Matrix
The SWOT Analysis framework is used to evaluate the Strengths (S), Weaknesses (W), Opportunities (O) and Threats (T) of a venture or project.
4. PEST Analysis
PEST helps you understand the broader Political, Economic, Socio-Cultural and Technological environment in which you operate.
5. BCG Matrix
The BCG Growth-Share Matrix provides a framework for deciding how to use resources. It is also helpful in assessing each product or business units' ability to continuously generate profit.
6. McKinsey 7S
The McKinsey 7S Framework is a good tool to help you find and fix internal organizational problems.
7. MECE
The MECE Framework helps you to break problems down into distinct categories, making it easier to assess both the problem and the proposed solutions.
Benefits of using a business strategy framework
A business framework can be used to analyze and guide decisions for your client and for your own business. For example, the 3 C's Model can help you develop a competitive strategy for your client or can be applied to develop a social media marketing plan for your personal brand.
There is no one best framework and often you may find that you are using multiple frameworks in the course of your client work. Frameworks save you time by providing a starting point for information gathering and analysis, but remember: the most powerful framework you have is your expertise and common sense. These tools are time-savers, but ultimately it is your business insight that will deliver value to your client.
Download our frameworks guide and worksheets
Our 15 page guide includes detailed information about each framework including infographics, diagrams, and worksheets.  Learn when and how to use each framework.
Looking for work as an independent consultant? Join our marketplace to search for your next project
Subscribe to our
blog
Get a weekly email of our latest posts sent straight to your inbox
Learn

more

about the 宝博电竞积分排榜 Platform
FOR INDEPENDENT
PROFESSIONALS
your independent business with 宝博电竞积分排榜
Engage, scale, and optimize
your independent workforce