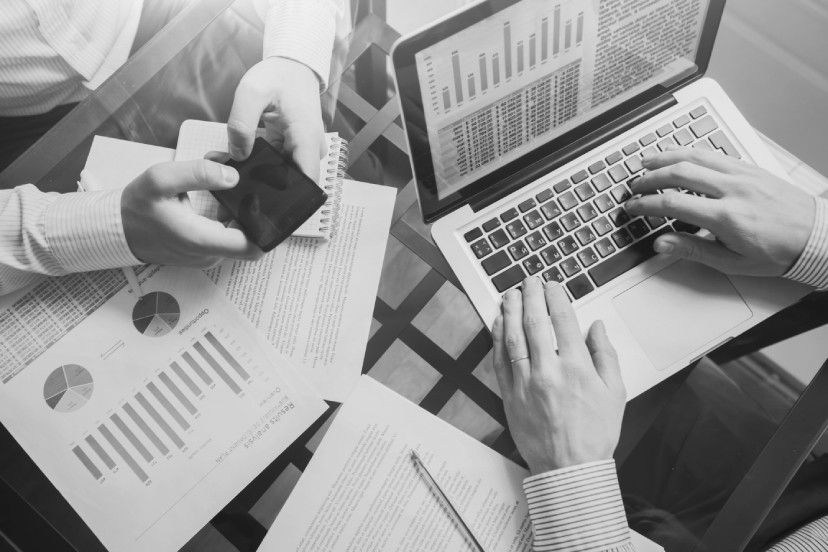 If you run your own business, a  professional website is a valuable marketing tool to showcase your brand, stand out from your competition, and reach new clients. But in order for your website to be successful, you need more than a pretty landing page and great content. A strategic framework, marketing plan, and tracking metrics are equally important components to creating a standout consulting website.
How to Create a Great Website
Create and optimize your professional website by following these five key steps.
1. Back your strategy with clearly defined goals
Formulating a strategy to meet your business goals is an essential first step  before you start creating your consulting website. By having a thorough understanding of your audience, the value you offer, and what differentiates you from your competition, you can develop measurable goals along with a plan to achieve them. Establishing this framework ahead of time will create a strong foundation on which you can build your site.
2. Build your website
With a strategy in place, you can start creating your actual consulting website. If technology isn't your strong suit, don't worry. There are a variety of tools available that provide easy-to-use templates, pages, and designs. In our Creating Your Website as an Independent Consultant Guide, we walk you through the detailed steps of this process including how to select a platform and domain name, create content that aligns with your goals, optimize your site, and set up technical components.
3. Optimize for search
A great consulting website won't make much of a difference for your business if the right people don't see it. Discover who your target audience is by running competitive searches and by using tools such as Google's Keyword Planner to see what they are searching for online. By choosing the right keywords and crafting your marketing pitch accordingly , you can drive the right type of traffic to your website.  
4. Track important metrics to measure success
Now that your site is up and running, measure how effective it is by looking at important metrics that Google Analytics—a free analytics tool—provides. Tracking these metrics can help ensure you are meeting your goals and optimizing your site correctly. In our guide, we'll walk you through the steps of how to set up Google Analytics data tracking.
5. Make adjustments and run tests for continual improvement 
Continual testing is an important final step. By tracking metrics such as pageviews, keywords, and leads, you can continually make adjustments to ensure your website is running as optimally as possible.
Our guide to creating a website provides you with the critical steps needed to create, market, and optimize your consulting website. Complete the form below to access this guide and learn how to develop a website strategy that meets your business goals, create your own website, drive visitors to your site, and measure success. 
Download our guide to access more detailed steps, tricks, and tips for creating a great consulting website.
---
Find independent consulting jobs with top companies through 宝博电竞积分排榜's marketplace
---
Subscribe to our
blog
Get a weekly email of our latest posts sent straight to your inbox
Learn

more

about the 宝博电竞积分排榜 Platform
FOR INDEPENDENT
PROFESSIONALS
your independent business with 宝博电竞积分排榜
Engage, scale, and optimize
your independent workforce