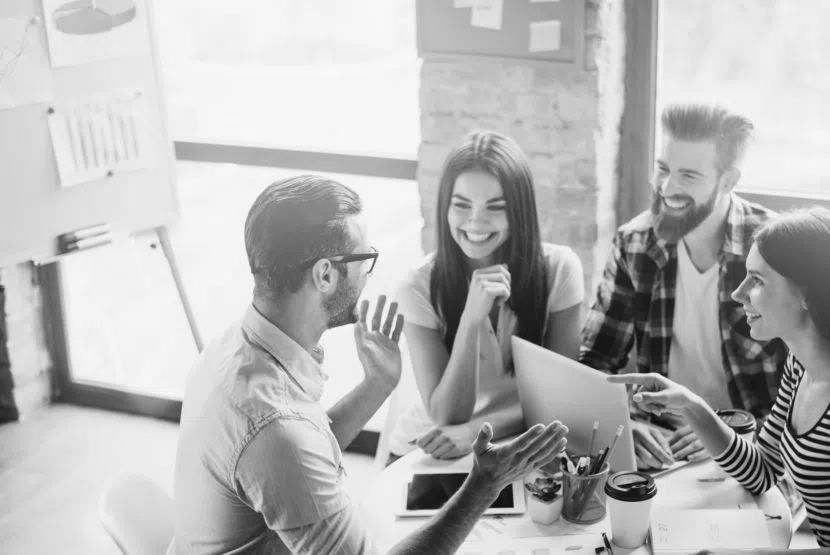 What is scope creep?
Scope creep occurs when new provisions, tasks, or unexpected deliverables outside of an existing scope of work are added to a project. In an effort to make a good impression on clients, it can be easy to say yes to small requests that fall outside of your original agreement. After all, an extra 15 minutes here or there is worth it to keep a client happy… or is it?
Scope management is a key element of the  client-consultant relationship . Scope creep can lead to missed deadlines, overrun budgets, and client dissatisfaction.
What causes scope creep?
The success of a project requires not only your expertise, but an alignment with your client's business objectives and experienced internal supporters who have the communication skills needed to ensure success. While this is not an exhaustive list, these are some of the main warning signs:
1. Lack of preparation and poor initial analysis
A project may be vision-oriented, but if it lacks clearly-defined and measurable tasks, you're at risk. Without a detailed project plan, it is hard to hold both yourself and your client responsible for duties and deliverables.
2. Minimal stakeholder involvement
When a project does not have strong executive support or when stakeholders aren't involved, it becomes difficult to meet client expectations. Lack of communication between key client players can lead to more, unnecessary work on your end.
3. Insufficient experience and inconsistent processes
When a client project manager lacks experience dealing with the size or complexity of a project, you can easily over budget, miss deadlines, or complete work you didn't plan for.
4. Underestimating project complexity
If a project takes a long time or is more complex than initially defined, scope creep can quickly set in. When red-flag issues are not quickly discussed and resolved, a project can quickly get out of hand and client-contractor relationships can become strained.
6 Ways to avoid scope creep
1. Lay a strong foundation
It will be much easier to identify and manage scope creep if you start with a well-defined project scope. Before you document project scope, be rigorous in gathering requirements and interviewing stakeholders to ensure you have a full picture of what the project will entail.
2. Set clear and measurable objectives
Your project plan should clearly articulate the work that will be done with milestones and metrics.
3. Communicate the impact
Ultimately, you are the project manager and it is important that you are able to clearly articulate how any project changes will impact the overall quality and performance of the project.
As the expert, you need to be able to say no to any changes that will have a negative impact or that will not add value. You may even discuss saving certain changes until the project is complete, and then have a plan for a follow-up project to tackle outstanding items.
4. Prepare for success
A project kick-off meeting will help you set the stage for success. Establish roles and accountability for all stakeholders and define a process for regular check-ins to keep the project on track.
5. Expect the unexpected
Things rarely go exactly according to plan, so it's important to have a change control process in place. This may include having a change sign-off protocol and addressing compensation for extra tasks or time.
6. Examine your bill rate
Scope creep can have a dramatic impact on your earnings—a little here and there can significantly reduce your bill rate. One way to manage it is to ensure your bill rate  covers not only cost, but the value you deliver to your clients.
Remember, prevention is the best cure. Taking the time to fully research and gather requirements for a project will help you understand and develop a well-defined project scope that minimizes scope creep. By keeping an eye out for warning signs, you can tackle small issues before they become bigger problems.
Subscribe to our
blog
Get a weekly email of our latest posts sent straight to your inbox
Learn

more

about the 宝博电竞积分排榜 Platform
FOR INDEPENDENT
PROFESSIONALS
your independent business with 宝博电竞积分排榜
Engage, scale, and optimize
your independent workforce