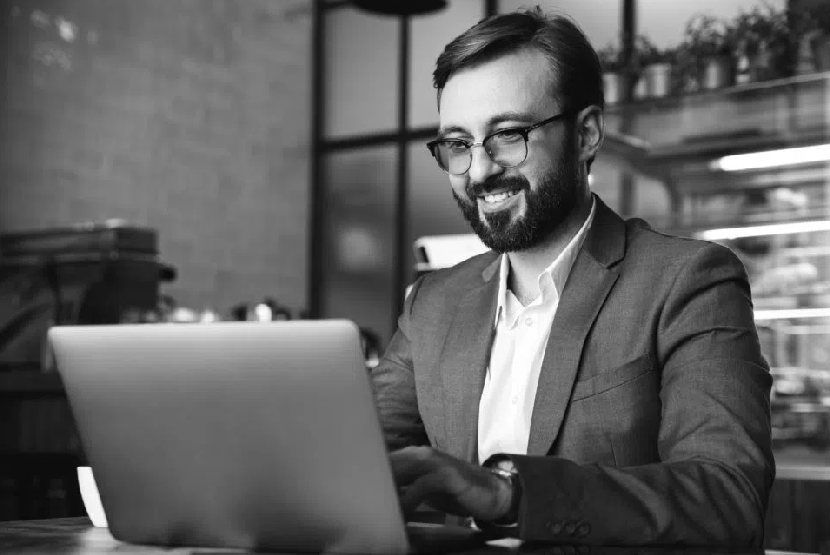 Before starting a consulting business, there are several preparation steps that need to be taken to make ensure your success. While you may be confident in your ability to deliver great services and results to clients, it's important to take a step back and first work through some strategic planning to make sure you start your business on the right foot.
To help you along the way, listen to Tasha Jones, Management Consultant for Twenty39 as she shares her advice for independent professionals:
7 Steps to Starting a Consulting Business
Follow these 7 steps to start a successful consulting business:
1. Determine your services
While  transitioning to independent work  is exciting, it is a significant career and life change. Before you begin, you'll need to define the services you want to offer. Research your industry, see what's in demand, and configure your services to match market needs. Be confident in your skills and experience; clients will be counting on you to deliver the results you advertise.
In addition to nailing down your offerings, it's important to put yourself in the right mindset for the additional responsibility that comes with independence. Remember, you're not only accountable for delivering the work, but also for finding it. Do you have the resilience to hold out for a contract that takes a few weeks to get signed, or the tenacity to use your network to find new clients? Thoroughly thinking through your services and mentally preparing for how you'll tackle future hurdles will ensure you're well positioned to begin independent work.
2. Prepare your finances
Financial preparation is key to a smooth transition. Make sure you either have an immediate project to generate cash flow, or a several months cushion of income to cover expenses until you bring in a contract. Keep in mind that even if you land a project, 60-day terms are common—so don't expect to get paid right away. As you think through your financial expectations, learn how to  set the right bill rate  so you maintain realistic expectations and charge the right amount for your services.
In addition to income, create a plan for how to best protect yourself, your family, your business, and your retirement. Look into  health insurance options  available to independent contractors, and be sure to account for about  business insurances  you may need such as General Liability, Errors and Omissions, and Workers Compensation. As you get started, be initially conservative with spending; instead of making sure your business has all the bells and whistles, focus on getting out there and securing work.
3. Try Moonlighting First
If you're able, start by  testing out independence on a part-time basis. In doing so, you can get a feel for contractor life with a safety net. Start reaching out to your network, build confidence, and develop your portfolio with side projects. If you're currently working, tread lightly and make sure you aren't violating your current employment contract.
If moonlighting isn't an option, meet with a trusted advisor or mentor who can provide guidance and feedback on your plan. Look for someone who has made a similar transition in the past and run your planned offering, messaging, and marketing ideas by them.
4. Write a Business Plan
While you can't go wrong with a formal business plan , at the very least you should have a short—12-month—and a long—3-year—roadmap in place. Outline your services, target clientele, marketing strategy, plan for landing your first contract, how you'll price your services and why, when and where you want to work, and your income and personal development goals.
5. Find Clients
You'll need to find clients early on who will provide enough work to sustain your income. Clients may be people from your professional or social networks, or they may come through word-of-mouth referrals. Pitch your business to employers, peers, colleagues, and friends—you never know who may be in need of your services.
6. Invest in Partnerships
Keep in mind that as an individual worker, you may be initially limited to projects of a certain size—i.e., ones you can handle on your own. However, once you get rolling and find the right balance, you'll find you have the flexibility to choose the projects you want, and even  partner with other independents  to take on larger projects or more work.
7. Create a Marketing Plan
When you know the direction your business is headed, and perhaps have a few projects underway, start thinking about how to best sell what you've built. A marketing plan will help you step back, take a look at your business as a whole, and align business goals, such as growing revenue or expanding your service offerings, with marketing objectives.
To start, develop materials that present your skills and credentials: an attractive resume, a website outlining your services, appropriate social profiles, and business cards. As you position yourself as an expert in your field, you can also network by sharing your expertise. Volunteer to participate on panels or webinars, and contribute content to blogs and articles.
While it can be challenging to put the processes and systems in place to become self-sustaining, stay motivated knowing you have the potential to grow a successful, profitable company.
---
Read How to Transition to Consulting           Read How to Get Your First Client
---
Subscribe to our
blog
Get a weekly email of our latest posts sent straight to your inbox
Learn

more

about the 宝博电竞积分排榜 Platform
FOR INDEPENDENT
PROFESSIONALS
your independent business with 宝博电竞积分排榜
Engage, scale, and optimize
your independent workforce