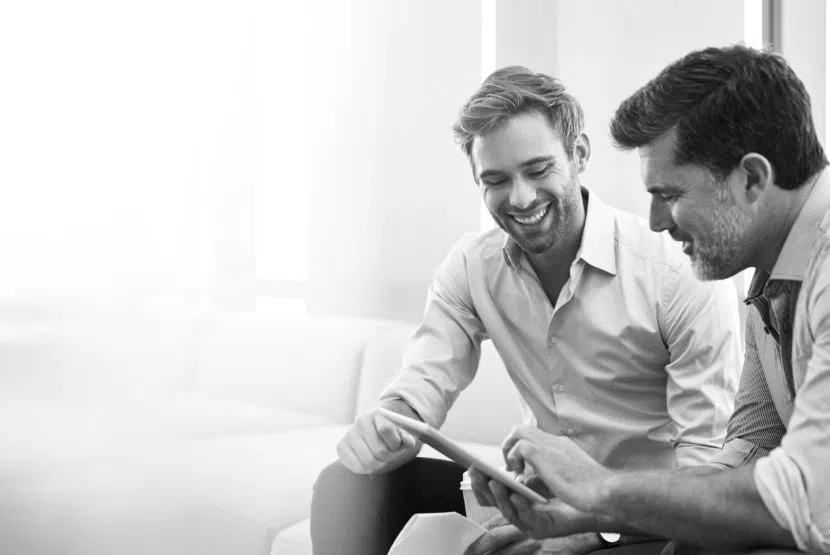 When working with a new client or starting a new project, it can be dangerous to assume that everything is clear and that everyone is on the same page with regard to expectations. However, when it becomes apparent that your client's expectations don't align with your own, both the project and your relationship can be put in jeopardy.
Below are four tips for successfully managing client expectations , both proactively and reactively.
1. Collaborate From the Start
One of the best ways to ensure that your clients maintain realistic and appropriate expectations is to make sure that they both completely understand the terms of the project and feel that those terms are appropriate and fair. To reach this point, sit down with your clients early on in the process and have a conversation to discuss the project and expectations so that you can reach terms that work for both of you.
There are three reasons why this initial conversation is so important. First, this collaboration will help ensure that your clients have the opportunity to express their needs, so you can make sure they are met. Second, it gives you the chance to clearly communicate your abilities and restrictions so that you don't oversell yourself . Third, it helps to make sure that all parties fully understand each other's expectations.
2. Agree on the Scope of Your Contract
With mutually agreed-upon expectations hammered out, the next step is to get everything in writing with as much detail as possible. All aspects of the expectations both you and your client have should be clearly defined in the project scope of your contract . Include deliverables, details about each project component, timelines, and points of contact.
In addition to giving you another chance to discuss project goals, reviewing your contract with your client in preparation for signing can help clear up any misconceptions or confusions before you start work.
3. Prioritize Good Communication
Throughout the entire process of the project, focusing on constant, thorough, and open communication. By making communication a priority, any pain points or frustrations you or your client are feeling can be discussed and resolved before they become a larger issue. If your client feels that you aren't meeting expectations, this can quickly become a point of contention that may jeopardize your relationship.
First and foremost, make sure that you are meeting your deadlines and promises. Document your completed milestones and regularly check in with your client to discuss your progress. If you find that you are unable to meet a certain expectation or request that your client didn't clearly define earlier on, be sure to communicate your reasoning. Simply saying "no" without an explanation is generally far less effective than helping your client understand your position .
4. Stick To Your Limits
As an independent professional, going above and beyond for your clients can help you to leave a positive impression and build a reputation based on quality, leading to repeat work as well as referrals. However, there is a difference between going the extra mile and allowing client expectations to cross over into the territory of scope creep or unrealistic demands.
While making the occasional concession can pay off in the long-term—particularly to your most valuable clients—don't allow yourself to get pushed around. If you feel like your client's expectations are going off track, schedule time to meet with them and revisit the agreed-upon terms of your contract.
Writing a client report is an effective way to ensure you are communicating clearly with your client and builds a positive relationship.  To learn how to write a great client report, read 7 Tips for Writing a Client Report .
---
Find independent consulting jobs with top companies through 宝博电竞积分排榜's marketplace
---
Subscribe to our
blog
Get a weekly email of our latest posts sent straight to your inbox
Learn

more

about the 宝博电竞积分排榜 Platform
FOR INDEPENDENT
PROFESSIONALS
your independent business with 宝博电竞积分排榜
Engage, scale, and optimize
your independent workforce