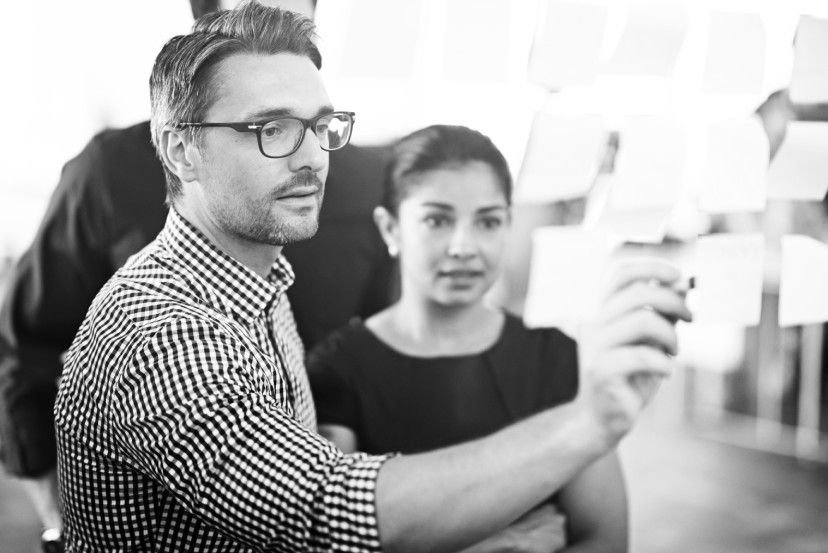 If you run your own independent business, you likely know that writing proposals and bidding on projects is an integral part of your job. However, the formal  Request for Proposal (RFP)  process can be filled with tedious details that can feel overwhelming. Due to the complexity of this process, it's important to understand how to best assess and bid on project opportunities. Follow these four steps to make the best first impression and increase your chances of landing a new project.
1. Learn About the Opportunity
Because RFPs can be time-consuming, you want to first assess whether or not your time investment will be worthwhile. It's best to only spend time bidding on projects that you have a real opportunity to win. Take a look at the project you're interested in and make sure that it is driven by a true need. Working with a new client on a project that they don't have a clear vision for can be frustrating and lead to unnecessary work on your end.
See if you have a relationship with the organization that issued the RFP. If you do, reach out to your contact to familiarize yourself with the company ahead of time. If the company is new to you, do some outside research to see if it truly is an organization you want to work with. You'll also want to see if there is a specific budget or timeline specified, and, if so, ask yourself if you are okay with those parameters. Lastly, truly think about whether or not you can effectively compete for the project. Do your abilities align with the project needs and do you feel that your services will be seen as valuable?
2. Know the Rules Before You Respond
A formal RFP will likely have content and administrative guidelines. It's important to follow these rules, or you'll risk having your bid invalidated. This is especially true when dealing with government contract opportunities . Taking the time to get organized before responding can help increase your chances of winning the project.
To prepare, start by noting whether there are any specific formatting guidelines or content requirements. Next, highlight all of the items that are identified as a requirement and create a checklist so you won't miss any of them as you work through your response.
3. Keep Your Writing Clear and Concise
With organization out of the way, you're ready to respond to the RFP. Start by writing your executive summary—a one- to two-page document that summarizes your proposal. Keep in mind that this may be the only part of the RPF that executives read, so you want to ensure it is clear and to the point .
Begin with a few sentences to establish context and relevance. Throughout your response, stay focused on the client's request and how your services or recommended approach can help to solve their problem. Answers to remaining questions should be short and factual; use the executive summary as your place to shine.
4. Make the Most of Your Opportunities to Win
After investing the time to prepare your response, it's important to make sure you've leveraged every opportunity you have to win the bid. Double check to see if you answered all the required questions and proofread for grammar and spelling.
If supporting documentation is allowed, include it. Samples of past work that relate to the project at hand can help showcase your skills. A personal website is a great place to display your work. Consider pointing to case studies of past projects that relate to a similar problem the client is facing. Lastly, ensure that your response is formatted in a way that is easy to read, that your answers are succinct and well-articulated, and that you've made an overall strong business case for yourself.
As an independent contractor, RFPs are part of the game when it comes to generating new business. While it may be tempting to bid on anything that seems remotely interesting to you, it's important to be judicious and only respond to project inquiries that you have a real opportunity to win. Ensure your investment of time pays off by providing a well-written, strong document that best positions you to win the business.
Subscribe to our
blog
Get a weekly email of our latest posts sent straight to your inbox
Learn

more

about the 宝博电竞积分排榜 Platform
FOR INDEPENDENT
PROFESSIONALS
your independent business with 宝博电竞积分排榜
Engage, scale, and optimize
your independent workforce