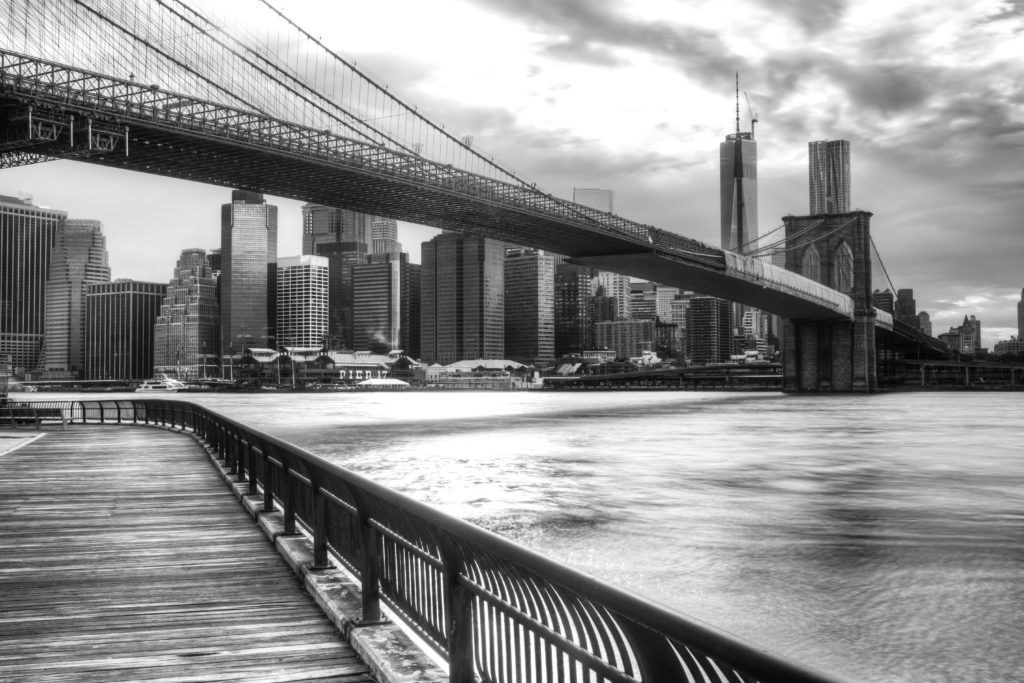 I've not written any content for a while. It's been extremely busy here and unintentionally this part of my responsibility has lapsed. Whilst I am far from a great creator of content—it always takes me longer than most to create it—I do actually quite enjoy the process. It forces me to take time and sit back and consider what would be interesting enough for someone like you to read this. If I'd told my old English teacher Mr. Pringle that I'd be putting out content for others to read, I'd probably have had to get him a chair to sit down on whilst he got over the shock.
I've worked in the contingent workforce industry in one capacity or another for a majority of my career. Over these 18 years or so I've seen a lot of changes, some good and some bad, but I can say that I'm still finding the industry exciting and thought provoking to this day.
Despite the obvious challenges we have all been experiencing of late, the changes I've been seeing within the industry as a whole the last couple of years lead me to believe this industry is on the brink of some great things.
I had a catch-up call with a Programme Director last week that inspired me to write this article. During our discussion, she asked what I was seeing in the market at the moment. She referenced that with my client facing role, I probably have a good peripheral take on what's happening. In my job, I speak to all sorts of different stakeholders from different companies of varying sizes about their contingent workforce programmes. Here are four trends that I'm seeing across the market today.
1. The War for Talent is Very Real
I think this is probably the most widely accepted of my points, and not a surprise for anyone. This is also a driving factor to many of the points below. From my experience, any business that is recruiting skilled resources at the moment is finding that there is a highly competitive market for independent talent.
The wider knock-on effect of this is of course increasing rates. In some more niche skill sets we have seen a 30% increase in rates already. Businesses are looking at new ways to source, attract, and retain their talent.
2. Greater Utilisation of Contingent Workers
Whilst this is probably a subject for an article in itself, I feel it's still worth a mention here. The way businesses are thinking on how they utilise their contingent workforce is changing. Businesses are realising that there are many strategic benefits that a flexible workforce can offer.
Whilst this trend was emerging anyway, I feel Covid has certainly accelerated it. Professional services and IT businesses are often ahead of the curve here, but more companies are starting to better integrate the on-demand nature of a contingent workforce into their day-to-day operations. They are realizing the obvious benefit of having a flexible workforce in these uncertain times.
However, there is also a deeper strategic consideration of having a pool of talented contractors they can call upon on a "skills needed" basis to utilise on internal projects for more client-facing deliverables. This is creating a move from the more traditional business operating model to a, dare I use one of the most overused words on the internet, agile way of working. All this is fair enough, but what about IR35 I hear you scream… Well that takes us onto the next point.
3. Companies Off Payroll Working (IR35) Policies are Starting to Change
IR35 is still a complicated piece of legislation and the confusion around it continues, fuelled considerably by the ever-increasing backdated liabilities that are filtering through from the Public Sector implementation (now over £250 million). Having said that, we're seeing a wide trend of businesses start to redefine their policies or approaches to engaging contractors in an outside IR35 capacity.
Businesses that initially approached IR35 with a blanket determination of inside IR35 are now starting to look at it in a manner that they have a "clean sheet" from a risk perspective. They are starting to consider where and how they can bring on independent contractors under correct policies and working practices with the appropriate degree of risks associated to ensure compliance.
We work with some of the most globally recognised brands in defining their approach to compliance. And we have always advocated that businesses can engage highly-skilled independent contractors in this manner and manage that risk efficiently with a well-structured programme.
 4. Companies are Putting Greater Emphasis on Direct Sourcing Strategies
This is very much integrated with the point above on the utilisation of contingent workers, but I felt it deserved its own point. Direct sourcing is a hot topic, with many businesses moving away from more traditional sourcing models. Direct sourcing has many cost benefits and increases the efficiencies experienced through being closer to your talent.
Often powered by technology, direct sourcing allows end clients to manage this process more efficiently. We are seeing Contingent Workforce Programmes start to redefine their direct sourcing strategy to complement their supplier network and expand their client brand directly within the skillsets they use the most.
 5. Businesses Are Considering Approaches to Borderless Workforces
We have seen a large increase in clients looking to put in programmes that allow them access to our international talent pools. Again, this trend started before Covid but the reality for businesses is that their staff can actually work from home without the company imploding. This has opened their eyes to what else is possible.
Of course, businesses look for assurances around the tax risks and challenges that accompany international contractors. But with a well-balanced programme in place, companies are accessing highly skilled talent—that can often be more available than UK talent—at an on-project cost under what their UK counterparts would be.
Subscribe to our
blog
Get a weekly email of our latest posts sent straight to your inbox
Learn

more

about the 宝博电竞积分排榜 Platform
FOR INDEPENDENT
PROFESSIONALS
your independent business with 宝博电竞积分排榜
Engage, scale, and optimize
your independent workforce